Salamini Boscone Flavoured.
Small Boscone Salami
with black truffle
The subtle aroma of the sophisticated truffle makes this classic Romagnol salami even more delicious.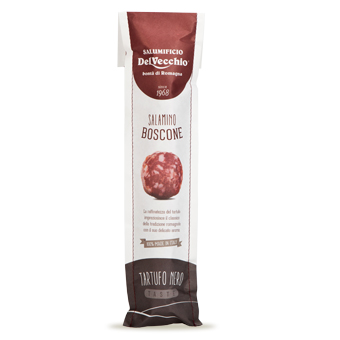 Small Boscone Salami
Sangiovese wine
The intense, spicy fragrance of the red Sangiovese wine gives the salami the unmistakable aroma of Romagna.
Small Boscone Salami
with wild fennel
The slight aftertaste of wild fennel brings out the genuine flavour of the salami.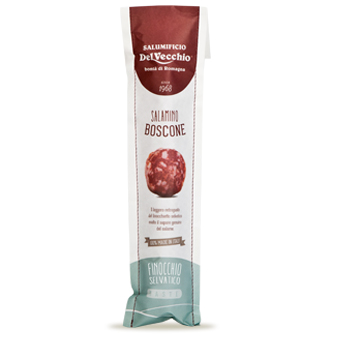 Chilli pepper gives this salami a distinctively hot taste but still allows the homemade flavour of the salami to come through.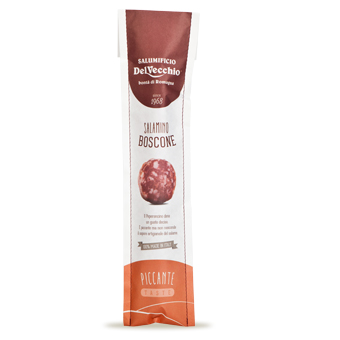 Small Boscone Salami
Classic
This homemade flavoured salami conveys the genuine, no-nonsense character of the people of Romagna.
Contact us.
Enter today's world
of age-old flavours.
With DelVecchio, it's better
all round.